Northern Territory

From Sydney To Sydney - 11 Nights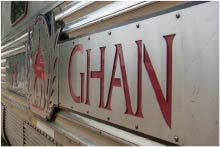 Departing from:

Sydney

Duration:

11 Nights

Offer:

Come join us on an 11 Day small group Northern Territory adventure!

Travel Dates:

23/07/22 to 02/08/22

Offer Expires:

22/07/22
From
AU$7,890
Price per person
Package Details
Overview
Northern Territory
23 JULY – 2 AUGUST 2022
Maximum Group Size 16

Details
HIGHLIGHTS:
Field of Light tour at Uluru
Sunrise tour of Uluru
Sounds of Silence dinner at Uluru
Free optional tours at Sails in the Desert
Tour of Alice Springs and West McDonnell Ranges
Jumping Croc cruise on the Adelaide River
Darwin City Tour
Overnight stay in Kakadu
Yellow Waters Cruise
Sunset Dinner Cruise on Darwin Harbour
ITINERARY
DAY 1 – 23 JULY 2022
Qantas Airways QF728
Departing Sydney 23JUL22 at 0930
Arriving Ayers Rock 23JUL22 at 1235
On Arrival into Ayers Rocks airport you will be transfers to Voyager Sails in the Desert.
Spend the afternoon at leisure. After sunset you will be transferred for your self-guided tour of field of lights tour. Tour duration is 1.5 hours.
Field of light Illuminates. As far as the eye can see gentle rhythms of colour light up the desert. The critically acclaimed Field of light Uluru by the internationally celebrated artist Bruce Munro is on display and due to popular demand, has now been extended indefinitely. The Exhibition, aptly named Tili Wiru Tjuta Nyakutjaku or 'Looking at lots of beautiful lights' in local Pitjantjatjara is Munro's largest work to date. Overwhelming in size, covering more than seven football fields, it invites immersion in its fantasy garden of 50,000 spindles of light, the stems breathing and swaying through a sympathetic desert spectrum of ochre, deep violet, blue and gentle white.
At the end of your tour, you will be transferred back to Sails in the desert for a welcome Dinner (D)
Overnight – Sails in the Desert Hotel – Superior room
DAY 2 – 24 JULY 2022
At 8.30 am you will head out for a base tour of the Rock. This will include Kuniya Walk (easy walk track) where you will see some rock art, a stop at Mala (ex climb point) and the Cultural Centre. Return to the hotel approx. 12.30pm. This evening, enter into Australia Tourism Hall of Fame, Sounds of Silence offers the best of the Red Centre distilled into four magical hours. An evening of dining under the sparkling outback sky. Your Sounds of Silence experience begins with canapes and chilled sparkling wine upon a dune tip overlooking the Uluru-Kata Tjuta National Park. As the sun sets and darkness falls, listen to the sound of a digeridoo and join your table of fellow travellers for an unforgettable dining experience.
Our attentive staff will offer a selection of Australian Wine and beer which the first course is serviced at your table. As the night sky twinkles to life, you will be welcomed to an interactive chefs' station where you will be serviced your choice from our freshly prepared, bush tucker inspired menu incorporation native bush ingredients. Settle back and listen to our resident star talker decode the southern night sky. Locate the Southern Cross, the signs of zodiac, the Milky Way, as well as planets and galaxies that are visible due to the exceptional clarity of the atmosphere. After dinner you will be transferred back to Sails in the desert. (B,D)
Overnight – Sails in the Desert Hotel – Superior room
DAY 3 – 25 JULY 2022
This morning we will meet at the lobby at 5.50am for the start of our tour. It is an early rise today but well worth it as you get to experience the two major landmarks in Uluru-Kata Tjuta National Park. Start with an amazing sunrise at Talinguru Nyakunytaku, the Uluru (Ayers Rock) sunrise viewing area. Afterwards, on the 45kms drive to Kata Tjuta (the Olgas) your Driver Guide will provide you with an historical overview of the National Park. The walk through the sheer walls of Walpa Gorge won't disappoint as you're led into a world of rare plant species and lush evergreen scrubs.
Your afternoon will be at leisure before you enjoy a buffet dinner at Sails of the Desert at 6.30 pm (B,D)
Overnight – Sails in the Desert Hotel – Superior room
DAY 4 – 26 JULY 2022
This morning we will depart from the hotel at 8.00am so please ensure you have completed your check-out, had breakfast and waiting in the lobby by 7.50am at the latest.
As we say goodbye to Uluru you travel through the outback and marvel at the spectacular scenery before arriving at Kings Canyon at approx. 12.00pm. You are free to settle into your rooms and explore the resort for the next few hours. At 2.45pm be waiting in the lobby with your walking shoes on for your 2 hour walk of Kings Creek. Head back to the Resort for a relaxing 3 course dinner. (B,D)
Overnight – Kings Canyon – Standard room
DAY 5 – 27 JULY 2022
Today you will travel from Kings Canyon to Alice Springs which takes approximately 4 hours. On arrival into Alice Springs we will commence the A Town like Alice Tour.
Learn how the town of Alice Springs has evolved into the central hub of the Australian outback. Visit historical sites and some of the essential services delivered from Alice to the community of this vast region. The traditional custodians of the land are the Arrernte people, who refer to Alice as 'Mpwante'. Visit Alice Springs Reptile Centre,
home to the largest reptile display in Central Australia, where you will have lots of fun, particularly during the show and if you're game, try the supervised handling session. At the end of the tour you will be transferred to the Crowne Plaza Alice Springs Lasseters at approximately 4.30pm where you can check in to your rooms. Dinner will be at the hotel tonight. (B,D)
Overnight – Crowne Plaza Alice Springs Lasseters – Standard room
DAY 6 – 28 JULY 2022
After Breakfast at 10.00am you will depart on you half day tour to West MacDonnell Range,
The panoramic landscapes of the West MacDonnell Ranges are extraordinary for their immensity and array of sunburnt oranges, maroon and purples. View spectacular outback scenery and take photos as we travel along through magnificent Outback Country, stopping at the many historic locations. As we depart town, we will stop at the historical Flynn's Grave Memorial. Enjoy beautiful walks at both Simpsons Gap and Standley Chasm. Morning tea is included. You will return to the hotel at approx. 2pm
The afternoon will be free before boarding the Ghan and heading onto Darwin departing at 18:15. (B,D)
Overnight – The Ghan – Gold class
DAY 7 – 29 JULY 2022
As you continue travelling in superb comfort through the Northern Territory, enjoy the sumptuous dining the Ghan has to offer. There will be a stop at Katherine where you'll have the chance to explore it from the water or land with your choice of off train experiences. Cruise the jaw-dropping Nitmiluk Gorge, learn more about its ancient Indigenous rock
paintings and gain insight into the culture of the traditional owners of Nitmiluk, the Jawoyn people; or discover a slice of authentic outback life on a cattle station for a unique window to the inner working of life in the outback. You'll hear rollicking stories, watch a horse and cattle dog demonstration, and sit back and relax with a live music performance of
Aussie anthems. Once back on board, share lunch and laughter with new and old friends as the train makes its way through lush, green tropics to arrive at the terminal in Darwin in the early evening. You will be transferred to the Hilton Darwin where you will stay for the next  2 nights. (B,L)
Overnight – Adina Apartment Hotel Darwin Waterfront – Studio room
DAY 8 – 30 JULY 2022
Today after breakfast enjoy your half day Darwin City Sights Tour. The tour will cover:
Darwin Aviation Museum – Learn abvout Darwins aviation history.
B-52 Bomber – See one, on permanent loan from the United States Air Force, among 19 aircraft on display
Air-raid on Darwin – View some rare amateur footage of this and original footage from Japanese archives.
Museum and Art Gallery of the Northern Territory – There's time here to explore
Aboriginal Art – view the largest permanent display of Aboriginal in Australia here.
Darwin Botanic Gardens
And see – Unique exotic plants and local wildlife
Tour Darwin City – Take in the must-see sights
This evening you will board the "Charles Darwin" for a sunset dinner cruise. This is a great way to get a bird's eye view of the famous Darwin sunset whilst enjoying a delicious Territory style set dinner with Australia seafood and local produce all in air-conditioned comfort. Your return to the hotel will be approx.. 9.00pm (B,D)
Overnight – Adina Apartment Hotel Darwin Waterfront – Studio room
DAY 9 – 31 JULY 2022
Today you are heading to the World Heritage listed and the largest National Park in Australia, Kakadu is one of the most diverse landscapes you'll ever experience, and you'll be amazed at the population of wildlife in the water, on the land and in the air. See some of the most amazing terrain Australia has to offer on your way to and inside Kakadu. Marvel at the concentration of rock art sites that illustrate Aboriginal culture, some dating back 50,000
years. You will stop along the way to see the famous Jumping Crocs Spectacular Crocodile Cruises takes you on the Adelaide River to educate you on crocodile biology, territorial habits, and their value to the eco system. On this cruise your wildlife guide offers the crocs a taste of buffalo meat in return for them swimming out to say hello and show their incredible hunting techniques. At Window on the Wetlands Visitor Centre learn about wildlife and Aboriginal history and enjoy the views across the Fogg Dam Conservation reserve. Lunch will be at Corroboree Tavern. After a day of adventure, dinner will be held at Mercure Crocodile Hotel (B,L,D)
Overnight – Mercure Kakadu Crocodile Hotel – Courtyard room
DAY 10 – 01 AUGUST 2022
This morning, head off with your Driver Guide to explore more of the fabulous Kakadu National Park. Lunch will be at Cooinda Lodge followed by the Famous Yellow Water Cruise. Sit back and relax as you marvel in the scenery and have the unique opportunity to experience the salt water crocodile in it's natural habitat. You may even spot a buffalo on the flood plains and see a myriad of birds, over 60 species. After the cruise you will journey back to Darwin arriving in the early evening. (B,L,D)
Overnight – Adina Apartment Hotel Darwin Waterfront – Studio room
DAY 11 – 02 AUGUST 2022
After breakfast and a leisurely morning, you will be transferred to Darwin Airport for your flight home to Sydney. (B)
Qantas Airways QF841
Departing Darwin on 02AUGUST22 at 1305
Arriving Sydney on 02AUG22 at 1745
Included Optional tours while staying at the Sails in the Desert
BUSH FOOD EXPERIENCE
Feast on the Freshest Flavours
Learn about Australia local Bush tucker and how for many centuries local Indigenous group would hunt, gather and prepare these bush foods. This will be followed by fun cooking demonstration utilising a flavoursome Indigenous ingredient that you can try at home
Tour Duration: 45 Minutes
Days and Times : Daily at 1PM
Location: Arkani Theatre, Amphitheatre area
Tour Includes
Introduction to Indigenous bush food
Cooking demonstration
Free activity runs daily
Location: Arkani Theatre, Amphitheatre area
BUSH YARN
Listen to Local Legends and Lore
Listen to the Stories of Aboriginal culture and tradition where you will be shown men's weapons that were used for hunting or women's tools and techniques to gather bush tucker in the central desert.  These Sessions may also provide an opportunity to learn aspects about the local Pitjantjatjara language.
Tour Durations : 30 Minutes
Days and Times: Daily at 10am, 10.30am, 11am, 11.30am
Location Circle of Sand, Town Square Lawn
Tour includes:
Operates four times daily, all year round
Learn about traditional Indigenous men's "survival kit"
Experienced Indigenous guide
CAPTURING THE COSMOS
Learn about the stars with an astronomy guide
This Astronomy documentary reveals the current research and technologies about radio astronomy, dark energy and Australia's role at the forefront of radio astronomy. Proudly partnered by Voyages Indigenous Tourism Australia with ASTRO3D. Narrated by Geoffrey Rush, written and directed by astronomer Dr, Tanya Hill. The screening is followed by a brief talk and Q&A session from the Resorts resident Astronomy guide.
Tour duration : 45 minutes
Days and times: Daily at 2PM
Location: Arkani Theatre
Inclusions:
Astronomy Documentary
Followed by brief talk and Q&A wit Astronomy Guide
DIDGERIDOO WORKSHOP
Learn the song of the Didgeridoo
Listen to the enchanting sounds of didgeridoo. Yidaka, the traditional Aboriginal term for didgeridoo, was discovered in East Arnhem land in the Northern Territory of Australia. During this workshop, guests are invited to try and play the Didgeridoo.
Tour Duration : 45 minutes.
Days and Times : Monday, Wednesday, Friday and Saturday at 3PM
Location: Resort Town Square, Lawn Stage
Tour Includes:
Cultural performance by Indigenous guide
Opportunity to try the Didgeridoo yourself
GUIDED GARDEN WALKS
Explore Lush gardens and winding paths
Meet at the Town Square Flag Poles where your guide will show you around the Resort Gardens highlighting the seasonal local flora, highlighting bush foods, trees native to Australia and the medicines traditionally used.
Tour duration : 45 minutes
Days and Times: Daily, 8.45am and 4pm
Location: Resort Town Square, Flag Poles
Tour Inclusions:
Guided walk
Depart Twice daily
Learn about local flora and its uses for food and medicinal purposes.
Inclusions
Airfare with Qantas
Accommodation as per the attached itinerary
4 Star accommodation including breakfast
Meals as per the itinerary and highlight dinners
Rail – The Ghan Gold Class cabins
Airport Transfers
Travel Enquiry